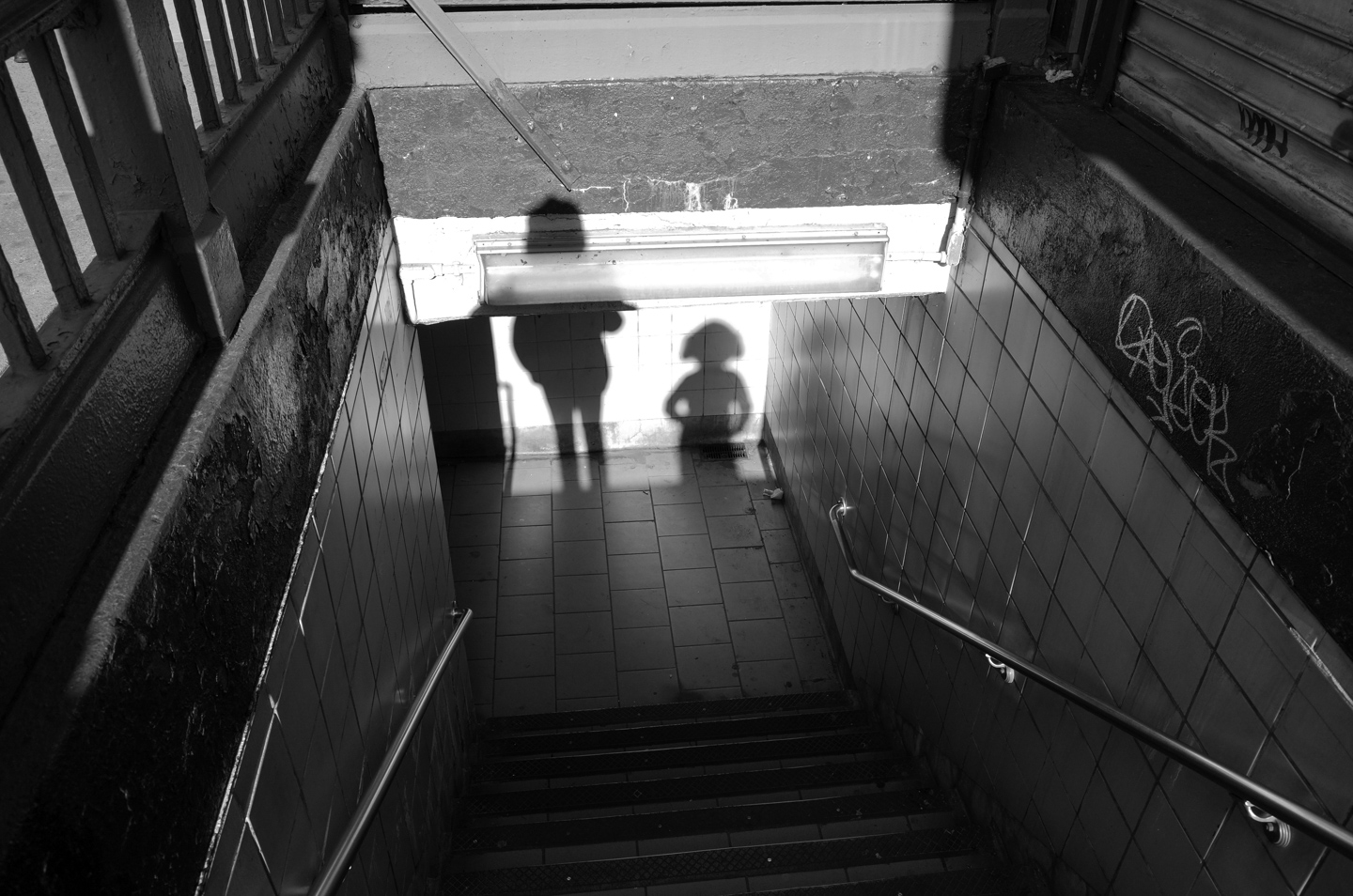 Alienation and Its Double. Williamsburg, Brooklyn 2014
The Hold. Court Square, Hunters Point, Queens 2015
The Spirit of Gravity. New York, New York 2015
Between R5 and R6. Williamsburg, Brooklyn 2014
Secure Station. New York, New York 2014
The Look on Her Face. New York, New York 2015
17 Heads. New York, New York 2014
Hancock & Adams. New York, New York 2014
The Zipper. Williamsburg, Brooklyn 2014
The Spirit of Gravity. New York, New York 2015
Man with Briefcase and Large Notebook. New York, New York 2014
The Stairway. Greenpoint, Brooklyn 2014
The Ascent. New York, New York 2015
The Rail. New York, New York 2014
The Eye. New York, New York 2015
The Eyebrow. New York, New York 2015
The Beard. Greenpoint, Brooklyn 2015
The Cup of Coffee. New York, New York 2012
The Tall Man. New York, New York 2015
The Light on Her Hair. Hunters Point, Queens 2014
HINDSIGHT. New York, New York 2014
The Gates. Greenpoint, Brooklyn 2014
Luggage with Retractable Extension Handle. New York, New York 2014
Man with Cap. New York, New York 2015
White Crocheted Hat with Pom Pom. New York, New York 2014
WHAT IF THEY'D NEVER. New York, New York 2014
Man with Glasses and Man without. New York, New York 2015
Woman with Scarf. Brooklyn, New York 2015
an artist who could pay rent. New York, New York 2015
With Head Bowed. Hunters Point,, Queens 2015
Mother and Child. New York, New York 2015
Father. New York, New York 2015
NEW YORKER. Hunters Point, Queens 2015
OPTION. Williamsburg, Brooklyn 2014
Do not lean on door. Hunters Point, Queens 2015
Woman and Pole. New York, New York 2014
Courtesy Counts. Greenpoint, Brooklyn 2015
Woman with Glasses. Queens 2015
Woman with Glasses. Greenpoint, Brooklyn 2015
Woman with Glasses and Cap. New York, New York 2015
Your Silent Face (2014–2015) (Work in Progress)
The New York City Subway is for me a daily struggle. I've know it intimately since 1979, in all the splendor of depravity, the glory of viciousness, the boredom of sexy. And in its plugged-in hip silence. Seriously, I often think of Heraclitus on my daily commute: the river; conflict as generation; and the beauty of the random. And the people go to and from work and the other things of life.
(Your Silent Face is the title of a song from New Order, Power, Corruption & Lies.)
* * *
2014–2015: Greenpoint, Brooklyn; Williamsburg, Brooklyn; Hunters Point, Queens; New York, New York.